Inaugural Cohort
February 9th - March 18th 2021


6PM GMT (London), 7PM CET (Paris),
1PM EST (New York), 10 AM PST (San Fran)
7AM NZT (New Zealand, 10 February)
Meets Twice weekly on Tuesday for 2 hours and Thursday for 90 minutes
Stay in the loop
Leave your contact information to be notified of future cohort dates and similar courses.
In the blink of an eye, facilitating groups and teams online has become one of the most important skills of our time. But if we stay in our old paradigm of what it looks like to gather folks virtually, the world will die at the hand of boring meetings! 
Leading from the role of facilitator, stewarding group processes, and designing for urgent outcomes that affect numerous stakeholders is nothing new, but this age of increasing complexity and Zoom fatigue demands a different approach: one rooted in serious play, amplified freedom and responsibility, deep respect for marginal voices and local solutions, emphasizing possibility and forward-failing, all the while striving to include and unleash the full potential of everyone. 
Generative processes for stewarding the creativity and shared power of groups have emerged in recent years, including the focal point of this intensive: Liberating Structures. While these methods can challenge the ingrained routines, hierarchies, and pathologies of traditional organizations, actually introducing new ways of working in groups and bridging the gap between theory and practice in "traditional organizations" can be fraught with risk, for both budding and seasoned practitioners alike. And so, to truly live into the liberated world our hearts know is possible, we must engage a deeper praxis of facilitation, together: we must step into a training space of peer exchange, collaborative challenge, mentorship, mutual aid, and experimentation.
In our cumulative decades of experience facilitating groups across a broad array of contexts, we learned from our countless failures as much as our intentful and accidental successes. We cooked collective wonderment with Art of Hosting, Liberating Structures and many more practices and we know their magic! AND YET we continue to face difficult topics that act as our guideposts for the Advanced Facilitation: LS Intensive course: 
Designing and facilitating with structures that leave room for improvisation and emergence.

Developing your unique style and blending it with the needs of your audience.

Attuning to group dynamics and holding a flexible & resilient container.

Navigating tricky situations on the brink of conflict, and fully embroiled in it.

Including and unleashing everyone in a group with stratified layers of formal and informal power.

Slowing-down and speeding-up in complex rhythms as you drill down to the essence of a team's purpose and values.

Decolonizing your facilitation to hold a plurality of voices and lived experience through thick and thin.

Unlocking profound joy and aliveness while tackling the urgent challenges of the present and future.
This intensive will help you take your facilitation skills to the next level and support you to address these challenges alongside a cohort of peers.
What is an Advanced Facilitation "Intensive"?
In a nutshell, this 6-week intensive online course is based on learning by doing in a cohort of peers. With a complementary mix of theory, practical tools, facilitation practice, new structures and strings developed by participants and introduced by expert guests, you will learn from your coaches and your peers. 
Each week we will dive into a different topic, learn from the experience of our guest facilitators, ask them questions and apply what you are learning in your own workplace and community projects.
Advanced Facilitation: Liberating Structures Intensive will give you:
Hands-on experience of how the underlying micro-structural elements of day-to-day work, as well as our interventions into day-to-day work function: understanding how to use Liberating Structures and other facilitation approaches for individual and collective development and transformation--with special focus on preparing the practitioner for difficult situations (conflict scenarios, power dynamics, high emotions, etc.).

Session hosts and special guest speakers demonstrating different facets of advanced session design and delivery, and sharing first-hand field stories across different sectors.

A rich environment for skill and knowledge sharing: a collaborative, global cohort of advanced practitioners and learners,

plus

ongoing mentorship and coaching from your hosts Tomomi, Susan, Stefan, and J.D.

Intensive practice & tools to deepen the design and delivery of interventions, workshops, meetings, negotiations, etc. in virtual meetings by combining Liberating Structures and other facilitation techniques to produce different rhythms, outcomes, and

affects

for participants.

Room for

principled

innovation and experimentation: designing and delivering a new facilitation experience or LS-in-development.
What will it be like (in detail)?
A 6-week, intensive, cohort-based learning environment on advanced facilitation hosted by seasoned practitioners and special guest speakers.

Weekly online Zoom meetings, on Tuesdays (2hrs) and Thursdays (1.5hrs).

Small-group coaching sessions and office hours outside of class time

Assignments in-between weeks--some in collaboration with cohort members and some in your own context

Time investment of 6 to 10 hours per week.

We will begin each session with check-ins and some fun before diving into our work together.

During participatory seminars, we'll "learn by doing", experiencing the surprising richness of advanced facilitation methods in a virtual setting. Most of this will be fully participatory, working in virtual breakout groups of pairs and other group configurations.

The intensive will create both a learning and reflective practice for participants during and between sessions: fostering the conditions for participants to build trust and groups/configurations that build on the work together outside of training days and beyond the Intensive itself.

Annnnnd the best part about this being virtual: you get to bring your own fresh cup of homemade coffee (or tea) :)
This course is for...
...Practicing facilitators that want to deepen their mastery and repertoire, and who have facilitated with Liberating Structures before (OR consistently use various other facilitation methods that distribute participation in a group), having at least 2-3 go-to facilitation exercises or structures that you consistently use.
...Curious explorers who think about distributing participation in myriad ways, and eagerly experience the results of their experimentation. Explorers who want to learn about this topic in a concrete, applied way and who have a role designing gatherings for groups of people moving through various activities / practices / processes that distribute their participation.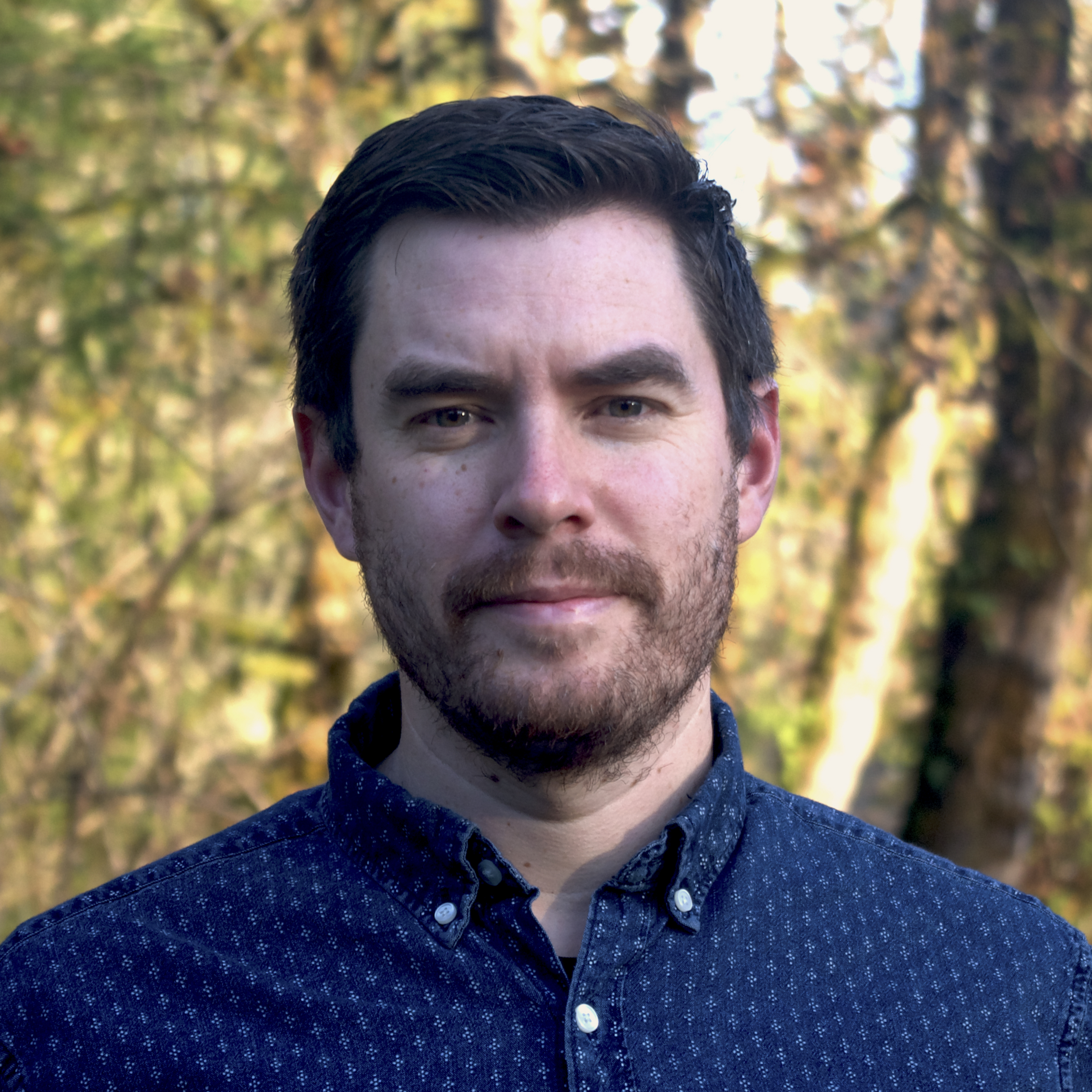 Stefan Morales
An open-hearted iconoclast, Stefan is the co-founder of INCOMMON professional services cooperative, and founder and principal of Working Together consulting which specializes in organizational development, social design, digital facilitation, public engagement and strategic communication. A modern homesteader, he loves working together with clients and collaborators to liberate creativity, build momentum, and scale impact towards genuine change.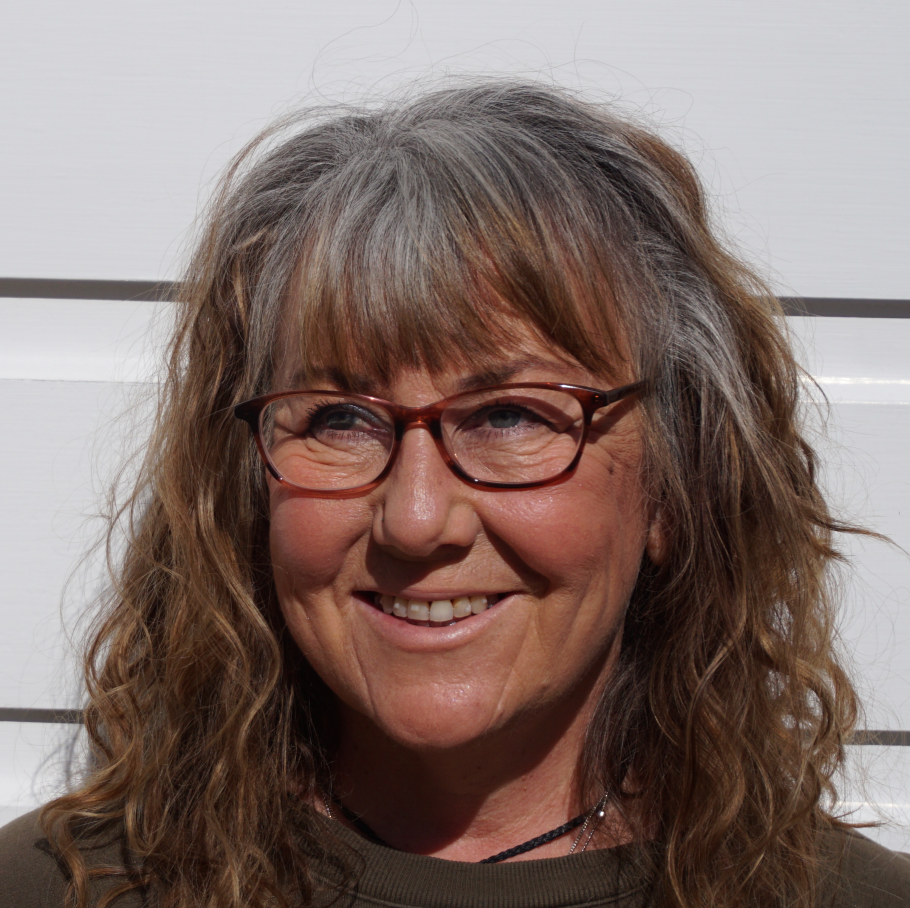 Susan Basterfield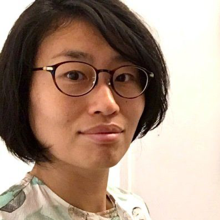 Tomomi Sasaki
Tomomi is a strategic designer based in Paris/Tokyo, interested in how we design the conditions for independent-minded individuals to grow and thrive together. She brings digital product strategy, research and facilitation expertise to complex, enterprise challenges. Actively exploring: learning as a social activity, the nature of unfolding conversations, and building organizational capabilities for design and research.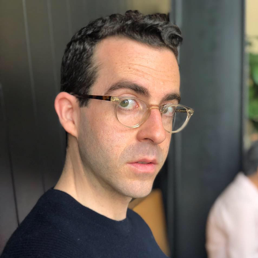 J.D. Nasaw
J.D. is a facilitator, coach, consultant, and community builder working at the intersection of somatics, self-management, social justice, and regeneration. After a decade managing world-class restaurants and bars across the U.S., he founded Open/Up Hospitality as a hub for leadership coaching and organizational design. J.D. also stewards Building Belonging, an interdisciplinary network of community weavers, as a founding member, and is proud to be part of the Academy team at Greaterthan.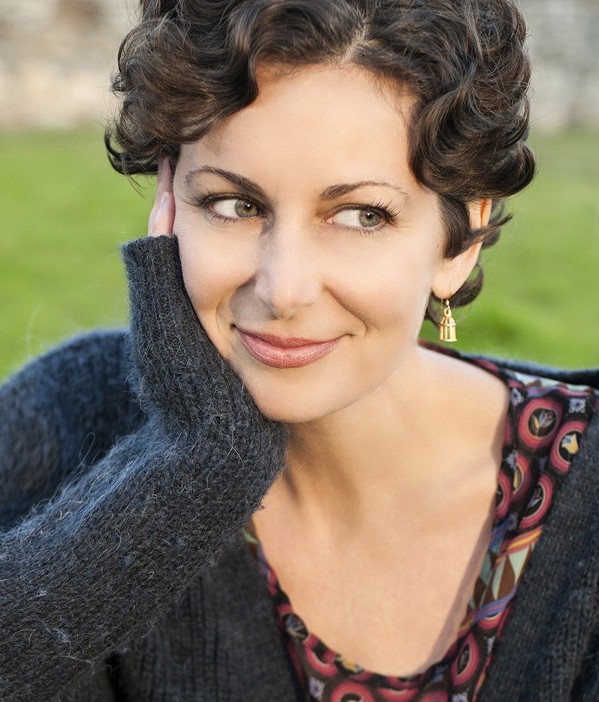 Anna Jackson
Anna specializes in strategic planning, capacity building, person-centered organizational change, program design and evaluation, and adventurous leadership development. Liberating Structures are central to Anna's work, used meaningfully in in-person and virtual spaces. Anna first adopted the LS repertoire in 2011 and now teaches clients how to integrate LS into their everyday and strategic practices, using the repertoire to help individuals and groups imagine new possibilities for their work and move toward the future together. Ms. Jackson incorporates a social justice framework in her practice, and has worked in youth engagement, leadership development, experiential education, healthcare services and systems change, and international domestic violence and human trafficking prevention and intervention.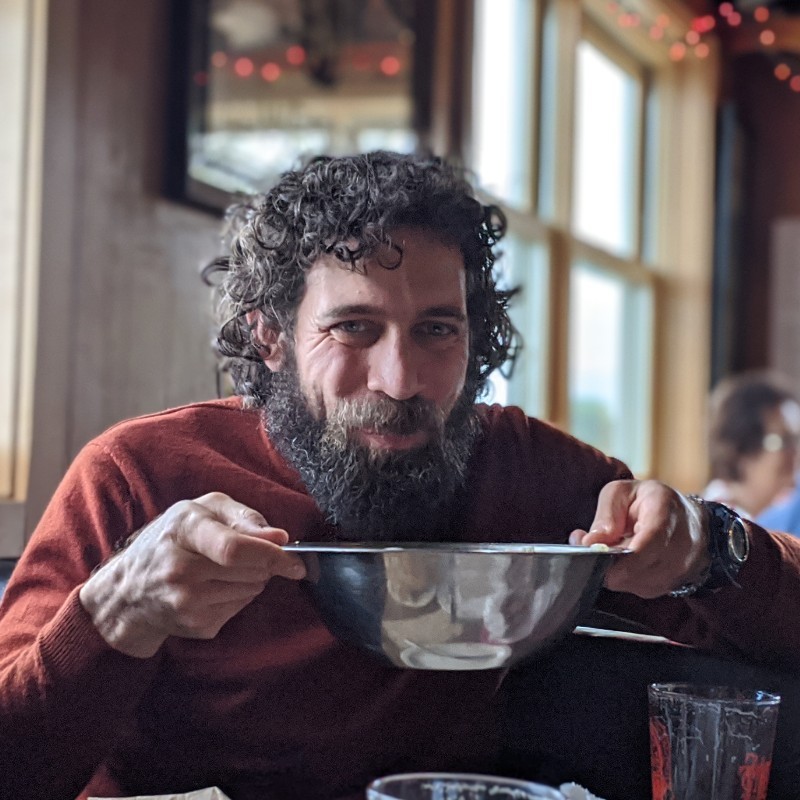 Fisher Qua
Loving provocations and practical wisdom from positive deviants near and far: Rigorously confront reality. Don't solve problems, ask questions. Listen with a quiet voice. Once you've started searching, something will be found. Be dirty. Invite creative destruction. Don't avoid what's easy. Always first steps. Overhear the undersung. Pay attention to endings. We can be certain something unexpected will happen. Empathy is not transferrable. Amplification allows you to play softer. It is not the horizon that is breathtaking, but how small we are in relationship to it. The future is certain, we just need time to work it out. Resistance is fertile. Embrace dynamic incompleteness. Repetition is a form of change. Freedom cannot be simulated. There is something beautiful about things that don't scale. Don't ignore what is imperfect, crude or impermanent. Your imagination is worth protecting. Make your disappointments worthwhile. Can your despair be more enthusiastic? I do not know where I am going, but I do know I am on my way.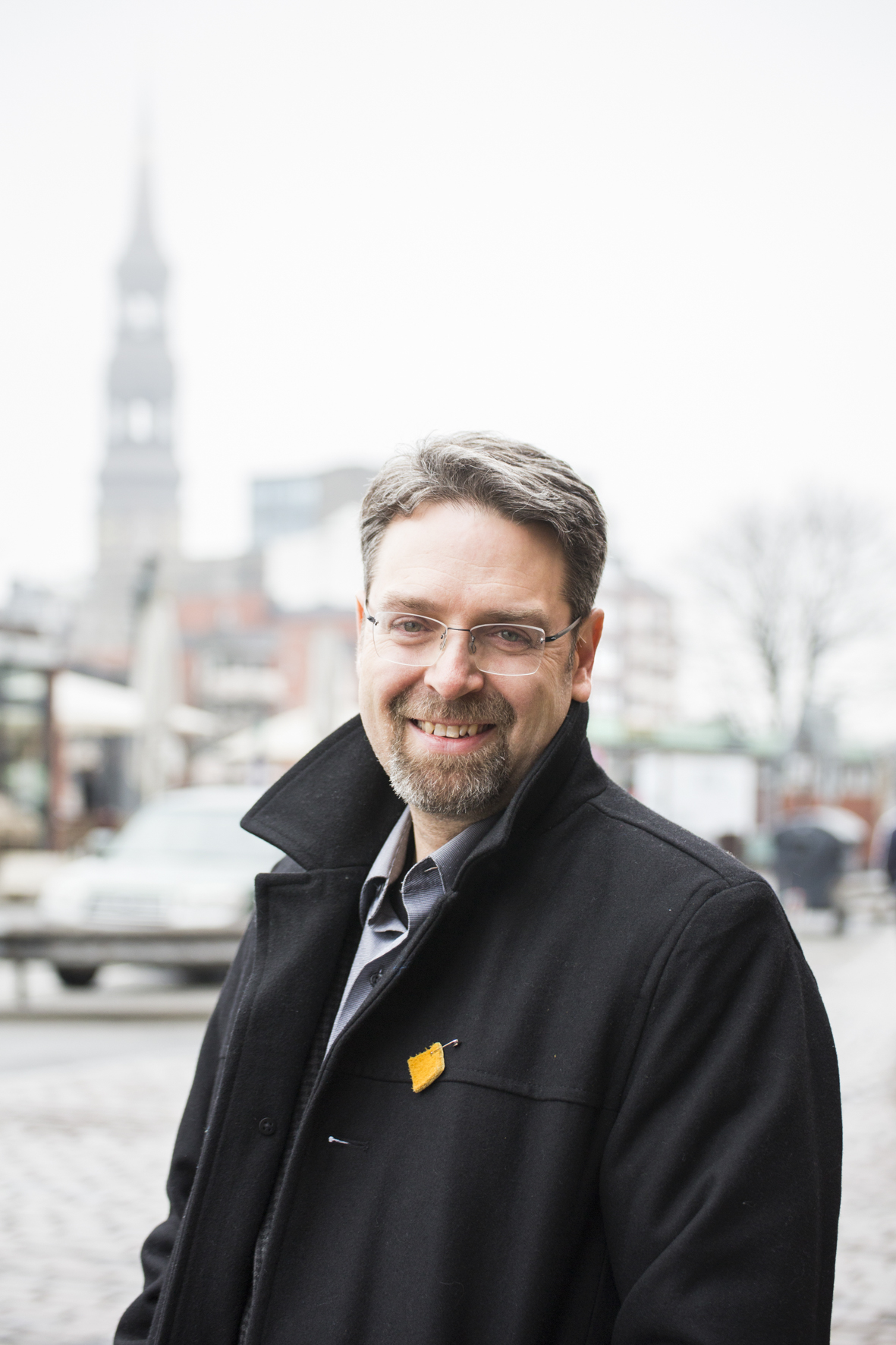 Chris Corrigan
Chris Corrigan is an experienced facilitator and leadership consultant specializing in hosting participatory processes to engage large groups, communities and organizations in complex questions.  Based on the west coast of Canada, he works extensively in North America as well as Australia, New Zealand, South Africa and Estonia teaching participatory leadership and facilitating systemic change processes.  His clients are diverse and eclectic from Fortune 500 companies such as Boeing and Experian to indigenous communities, churches, non-profits and government.  His work focuses on understanding context and creating action that is coherent with change models that recognize complexity and the nature of living systems.
Price for Inaugural cohort
€950
Stay in the loop
Leave your contact information to be notified of future cohort dates and similar courses.
Here's what past students have to say about practicing Liberating Structures at Greaterthan Academy:
"I'm walking away with amazing strategies for engaging communities online, practices that will give every person a voice, and a global network of people who continue to be curious about what more is possible." - Mary Beth Lepkowsky
"I appreciated the approach to LS as a practice to develop, and the structure of the Studio as a way to learn something complex like holding space." - Tomomi Sasaki
"This studio was the perfect introduction into LS! The setup made for a very special experience in which everybody could get exactly out of it what they needed." - Ben Visser
"What I experienced was so powerful and so amazingly done. My gosh it is astonishing what we can do as humans with a proper use of technology! I'm myself in the middle of a big shift and yes, definitely this cohort helped me to make another step toward my purpose. Really, really a great way to learn, interact, and meet interesting people and stay engaged. Really well done!" - Massimo Lavelli
"I really enjoyed the 'learn and practice together' format of the LS Studio, and I got a lot of value from working with people from different countries and different professional backgrounds. It's been a great experience, I'd recommend it for anyone, experienced with LS or just getting started." - Mark Russell
"The LS Studio was very beneficial! Thank you Susan and Stefan for your dedication and commitment. You created an environment where everyone was ready to share and learn. You were also very creative in finding virtual ways to reproduce the face-to-face experience. Not an easy challenge, but you did it! I personally learned a lot and feel more at ease with LS when facilitating." - Hadia Himmat
"Susan and Stefan are a wonderful duo--gracefully bouncing off of one another, and modeling true collaborative facilitation and healthy colleagueship! Learning from their facilitation style was an unexpected yet major value-add for me. I can't wait to continue learning with and from them." - Stephanie Sousloff
"It was such a great experience that I could actually experience LS string together with other participants who were very keen to learn. I feel grateful that I learned from Susan and Stefan. As I was new to facilitation, I appreciated that their facilitation was always comfortable and fun that I really felt the value of LS." - Michi Migita
"Susan and Stefan really embodied the spirit around LS. The time I spent in the course was always something I looked forward to and could have spent more time with. Even with the variety of needs in the studio, I believe I (and others) walked away with many learnings, new tools and connections." - Frances Tee
"For someone like me who didn't know much about Liberating structures, the LS studio acts as an excellent introduction. Susan and Stefan are seasoned facilitators who have carefully designed this learning experience. Never have I looked forward to 6 am meetings more." - Zainab Kakal
"Taking the LS Studio workshop with Stefan and Susan was a great learning experience in many senses! Besides having the opportunity to learn the LS by doing with a super diverse group, I also experienced several facilitation moves and tools that strengthened my virtual facilitation skills. I would also like to highlight the kind, empathic and professional way that both Susan and Stefan led the group through active listening, fun and rigour. Don't hesitate, this course is a must for your utility belt!" - Reinaldo Campos
"The program is essential for those who want to lead and work differently by tapping into collective intelligence. It will walk you through many of the 33 Liberating Structures with sensitivity and acumen. You will also get a chance to join a very active and giving community, and, for those that can, be able to self organise in order to practice between sessions. Walk the talk and enjoy the ride..." - Philip Clark
"Susan and Stefan were G-R-E-A-T facilitators in this great facilitation training. Experiencing the structures is a "must have" for designing and facilitating on my own. Thank you!" - Guy Amir
"I had already had a course on LS, but this course enabled a much deeper connection amongst the participants. A lot of deep insights and reflections emerged in the discussions and helped me make meaning of my own practice much better. I am leaving the course with a much wider perspective of the work with LS and of the work that I already do as a facilitator." - Cuca Righini
"Wonderfully enriching sessions, calmly facilitated - thank you :)" - Helen Triggs
"The virtual LS studio has been the highlight of my last 3 months. I got to experience a welcoming, inclusive, safe space to contribute, to participate using Liberating Structures and to lean into my authentic strengths, beliefs, emerging thoughts and emotions. It has been a unique space to see how not only we unfolded as individuals but also how the group unfolded and connected over time.
Susan, with her masterful presence to hold space for silence of more challenging, emotional situations, her usage of clean, inclusive language were two outstanding qualities that I am grateful for having had the chance to experience and enjoy.
Stefan's facilitation has been creative, fun, vivid and maintained a great energy and curiosity in our group. His openness to be vulnerable and share personal "imperfect" stories broke the ice early on and created a sense of safety for wholesome contribution from all."
- Andrea Darabos
Invoices & Group Prices
If you are a business and would you like to enroll multiple participants, contact us for VAT invoices, group discounts, and inquiries for in-house courses.
Looking for a virtual facilitator?
We have a large pool of experienced virtual facilitators from +15 countries who can help you design and run your online meetings. We have experience with meetings of all types, sizes, cultures and languages.
If you're interested, get in touch.